Megadeck - Heavy Duty Applications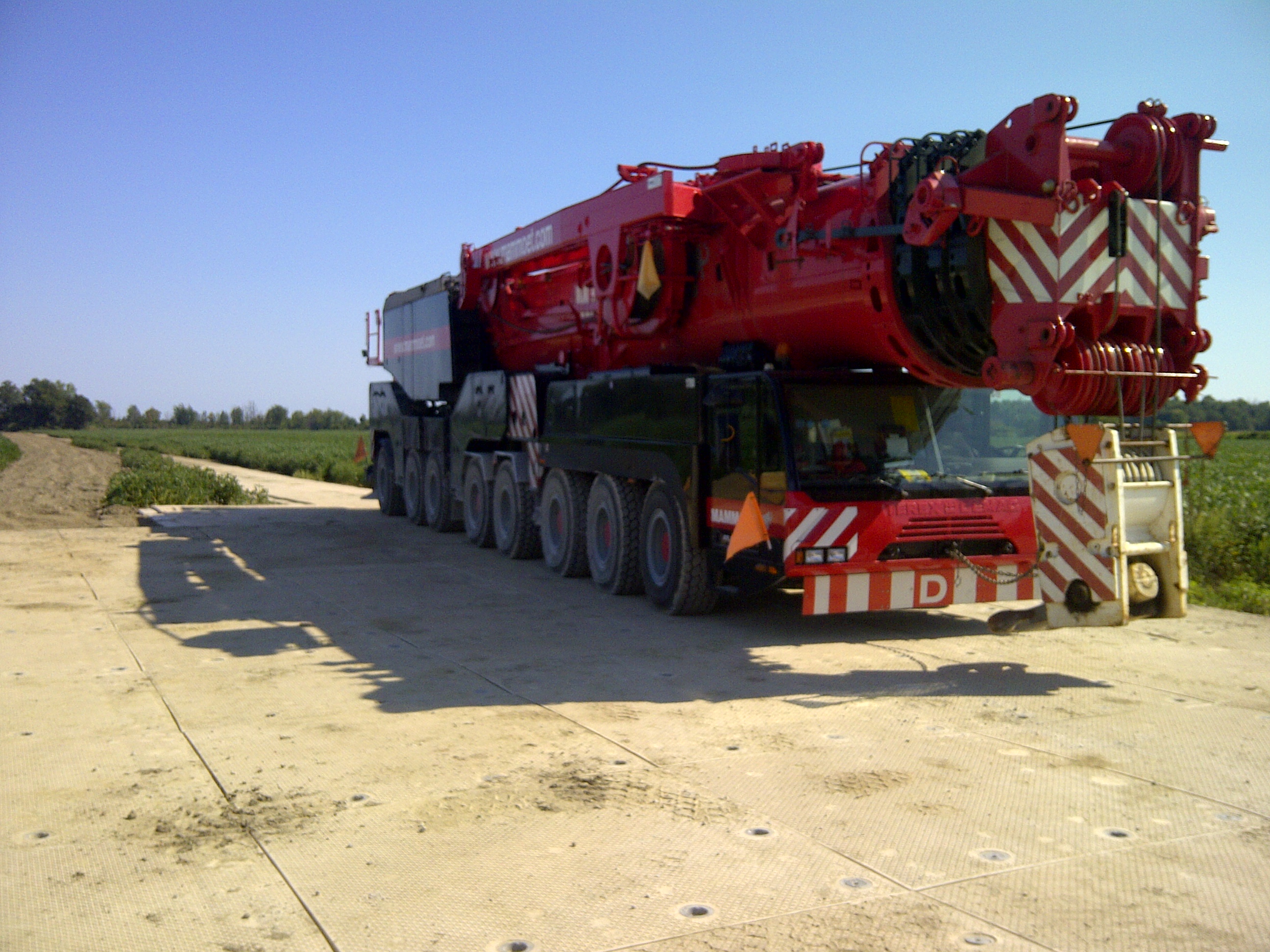 MEGADECK is the ultimate system for extreme temporary roadway applications where very high weightbearing characteristics are required. MEGADECK provides the ideal solution for moving heavy equipment over soft ground in the toughest environments.
Use MEGADECK to support the largest construction equipment, oil drills, and mining machinery. Each mat joins with a self-aligning cast aluminium locking mechanisim, which connects the overlapping flanges of adjacent mats, allowing them to bear tremendous weights.
FEATURES
SIZING: Large 1.8m x 4m surface area, and weighing 480kg
Easily handled by forked equipment (loader, forklift, telehandler, etc)
HIGH STRENGTH: Ribbed hollow core, reduces weight and increases strength
RUGGED JOINING SYSTEM: Solid flanges overlap to provide incredible strength and rigiditiy at the joins
LOAD BEARING: Will support compressive loads of up to 600psi
COLOUR: Beige Colour to reduce turf scald, and to blend with the environment


MEGADECK temporary roadway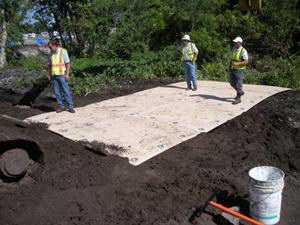 MEGADECK Heavy Duty Bog Mats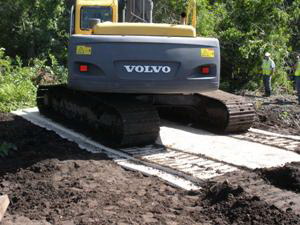 Portable Roadway for Steel Tracked Excavator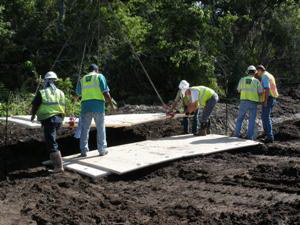 Machine deployed roadway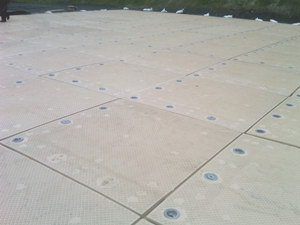 Megadeck Temporary Hardstanding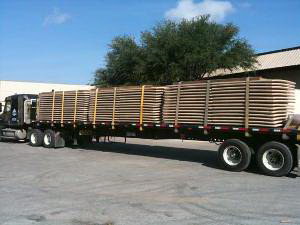 Just another truckload of Megadeck!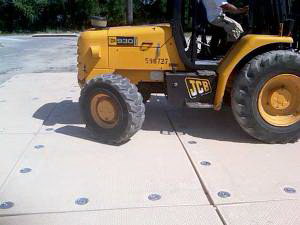 Megadeck will handle fully loaded forklifts with ease.


Megadeck is ideal for refueling areas