Medium Duty Applications - Durable, Standard Roadway Systems
VERSADECK ground protection and access mats protect expensive turf or paved surfaces, and also provide access and traction over sand, mud, and other difficult surfaces. VERSADECK mats (commonly known as bog mats) may be used to create temporary roadways for vehicles, large work pads for drilling or administrative compounds, as well as portable flooring and other industrial applications.
VERSADECK mats are utilized by many industries including, Mining, Power, Drilling, Arboricultural, Heavy Lifting, Military, Councils, and Cemeteries, to name a few.
FEATURES
DURABLE PLASTIC CONSTRUCTION: Each VERSADECK mat is moulded from a high molecular weight polymer that makes the product extraordinarily strong with chemical and weather resistance. UV inhibitors are added, allowing VERSADECK to be used outdoors without the risk of fading or degradation.
CONVENIENT SIZE: VERSADECK ground protection mats have a 13mm thick core (20mm thick including the tread), and are available in the following sizes:
- 2.4m long x 1.2m wide - 39kg
- 2.4m x .9m - 30kg
- 1.8m x .9m - 22kg
- 2.4m x .6m - 20kg
- 1.2m x 1.2m - 20kg
TRACTION PATTERNS: The standard rugged checker tread reinforces the mat, providing maximum grip for tyres, and locks the mat into the ground. Some sizes are available with a pedestrian-friendly surface for pathways, and event use.
SUPPORTS HEAVY WEIGHTS: Depending on the density of the subsurface, VERSADECK can be used to provide access for vehicles and equipment weighing up to 80 tonnes.
CONNECTION SYSTEM: Mats have connection holes at each corner, and in the case of the 2.4m x 1.2m, in the middle of the 2.4m side. This allows connection side by side or at 90 degrees to each other. (Connectors are an optional extra)
COLOUR: VERSADECK is available as standard in a natural sand colour which reduces heat damage to grassed surfaces, and blends well environmentally.
HANDLES: 2 hand holes down each long side for easy lifting.
OUTPERFORMS WOOD AND OTHER SYSTEMS: Unlike plywood, VERSADECK will not warp, rot, crack, or delaminate and there are no unsafe chemicals, which exist in some treated plywood products.
GROUND SURFACE: VERSADECK mats are designed to be used with little or no ground preparation over grass, gravel, soil, concrete, asphalt, mud, and sand.
STORAGE FRAME: These unique frames have been designed in conjunction with the Power Industry for safe and easy transport of up to 36 mats at a time. They are certified for crane lifting and can be picked up by a forklift from the side or end.
DRAGHOOKS: To reduce effort and back strain, we recomend the use of our VERSAHOOKS. They are ideal for draging or adjusting the position of mats on the ground.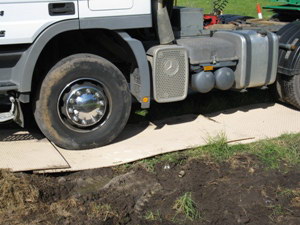 Ideal temporary roadway for heavy vehicles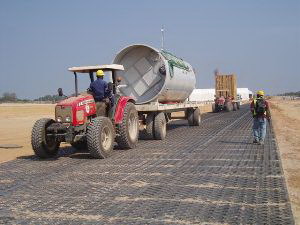 Temporary access roadways for the oil and gas industry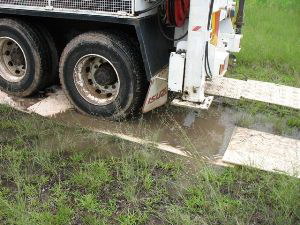 915mm wide bog mats under a borer


These ground mats are widely used by water bore drillers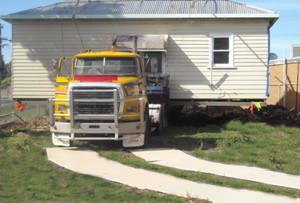 VERSADECK Mats provide access for house transporters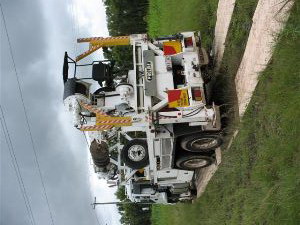 Portable roadways for the Power Industry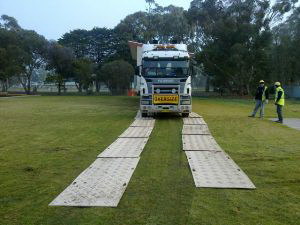 Turf protection roadways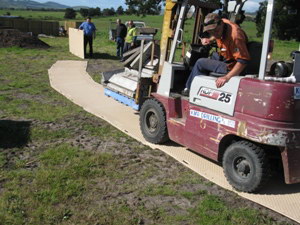 Construction site roadways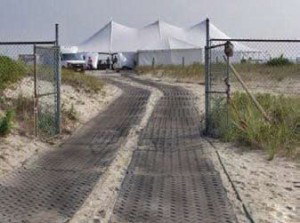 Temporary Roadway Over Sand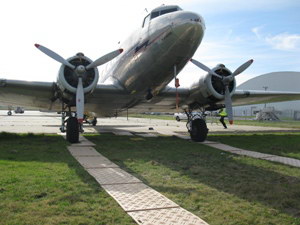 Moving historic DC-3

Optional storage stillage for VERSADECK Mats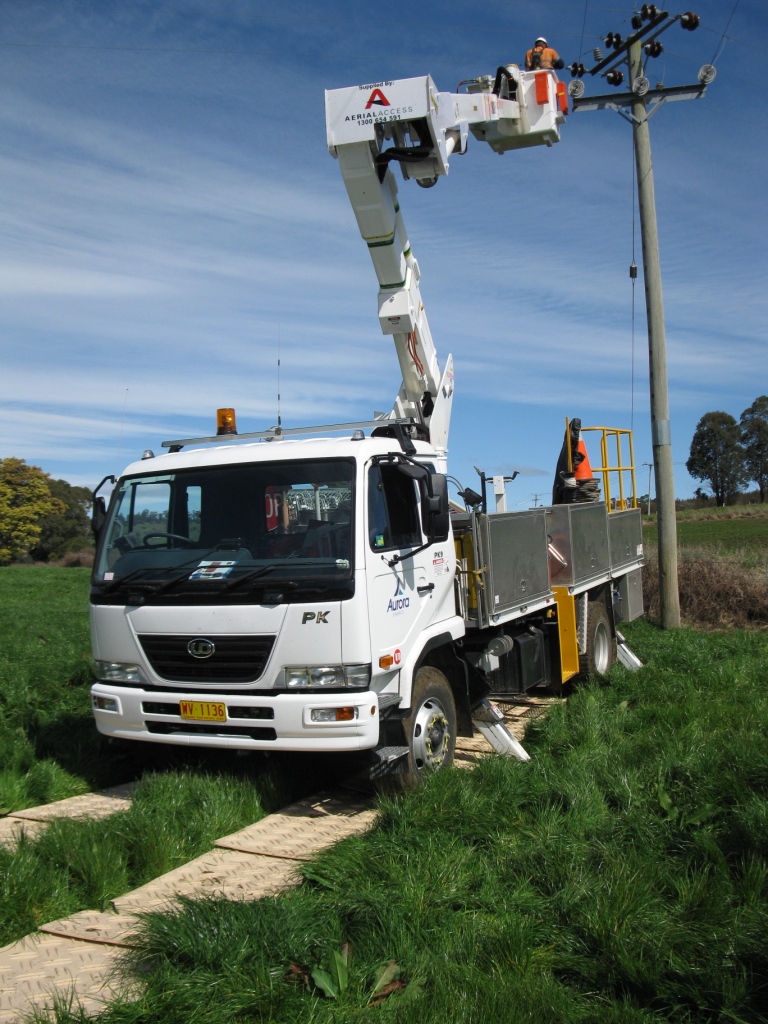 VERSADECK mats are used in powerline maintenance


Moving trucks over extremely soft ground with VERSADECK